"Master your Mojo" Skills Clinics
Rescheduled to June 18th & 22nd 2020
Rollout is 6:00 pm. Sessions consolidated into 2 session due to COVID 19. Location – each week will meet on West side of Vancouver
Jump start your cycling season with our clinics, designed to help you refine and improve your cycling skills and gain confidence in group riding situations. This is a great chance to meet and ride with other like-minded, dynamic women and accelerate your learning curve to get you to that next step in your cycling ability. Learn from our WOWride domestiques who have all completed Let's Ride and NCCP Rider Leader training, CPR and Standard First Aid.
If your goal this year is to gain confidence on your bike, pick it up a notch or ride a few fondos these clinics are for you. All clinics are open to members and non-members.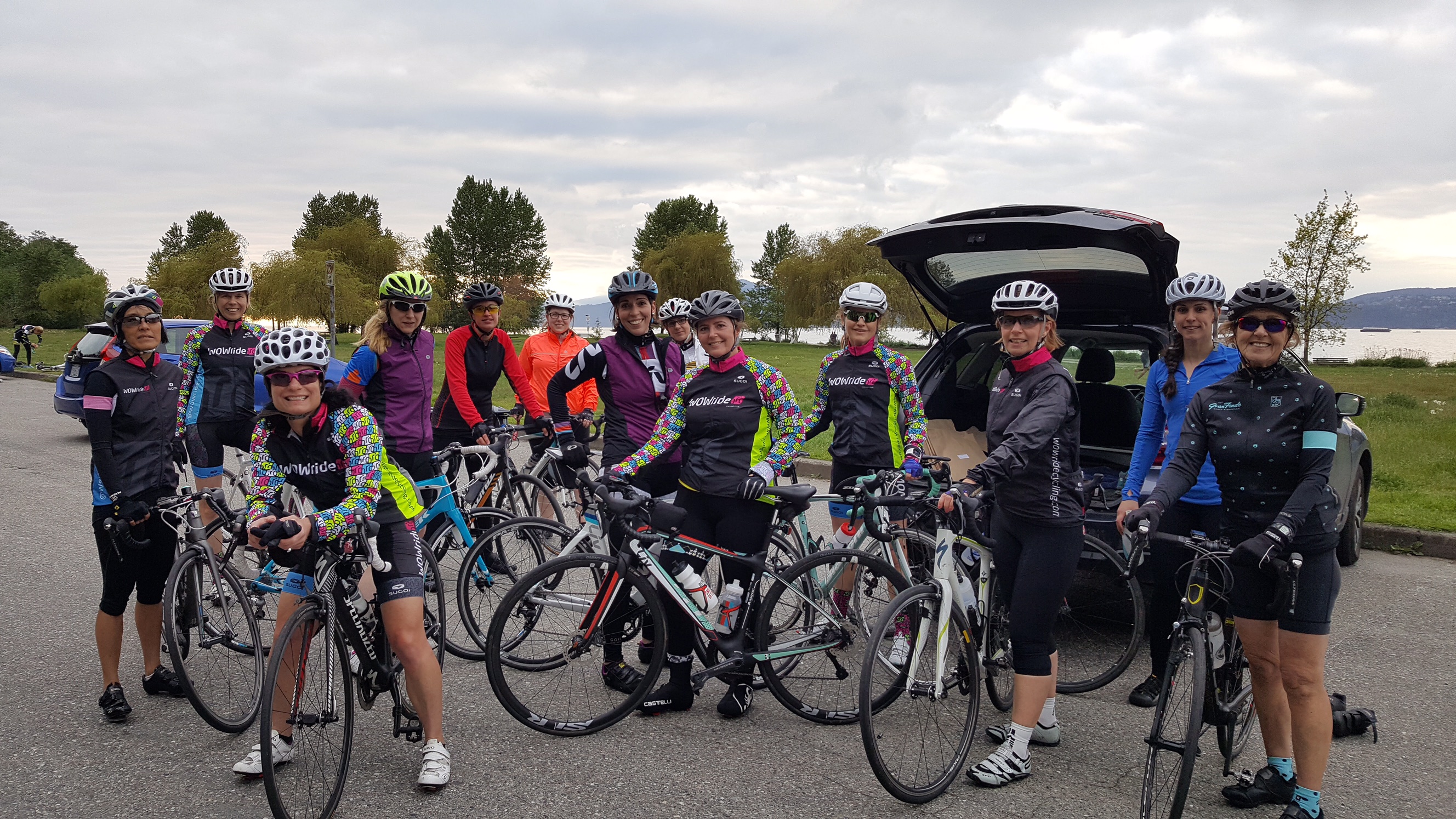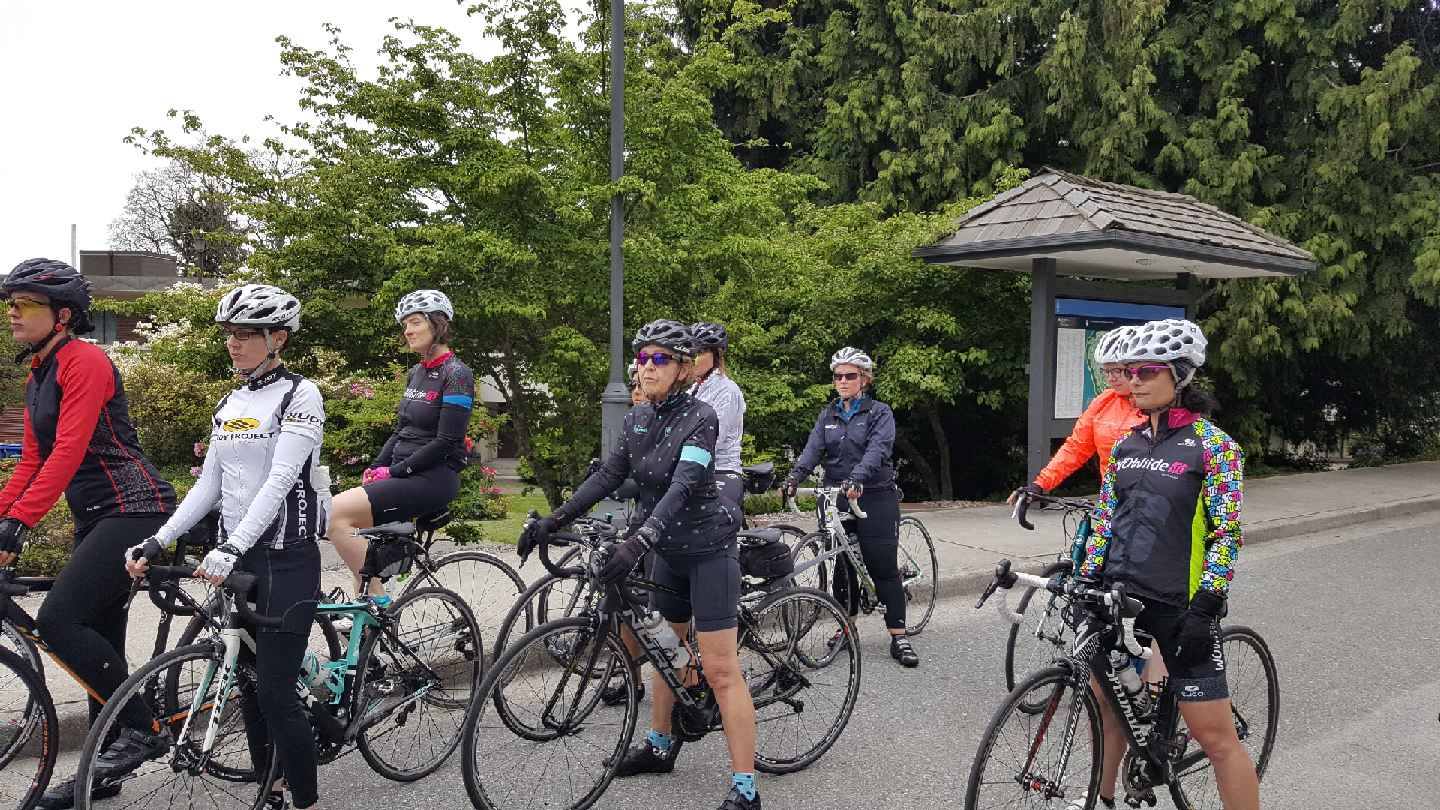 Session 1: Bike Handling
We will start the session on grass so you can get comfortable controlling your bike while riding closely with others. Includes: Clipping in and out, riding with one hand, riding in a straight line, braking and emergency stopping, gear sifting, riding slowly, skidding or falling, and beginner paceline techniques. Grass stains included in the price.
Session 2: Climbing and Descending
Are hills your mental nemesis? Learn to bite them back and climb with ease with proper form, technique, breathing and other climbing strategies. And what goes up must come down. Improve your confidence, balance and efficiency while enjoying those long, winding descends.
Session 3: Pacelines and Cornering
Gain confidence and trust while learning savvy techniques to ride safer and more efficiently in group situations. Includes: riding safely in single and double pacelines, rotating pacelines, hand signalling and communication, closing the gap, soft pedalling, "braking" techniques and other micro adjustments to improve your riding efficiency. You'll also learn how to enter and ride through corners efficiently, when to brake and gear and many other cornering strategies.
Cost $90 for 3 sessions
Cancellation Policy: all clinics are non refundable.
"Love Your Legs" Cycling Getaway
POSTPONED UNTIL 2021 DUE TO COVID-19
Come join WOWride Cycling Club for "Love Your Legs" cycling camp in Osoyoos. This women's riding camp is for riders who want to use their legs to the fullest and scout out and strategize for the Penticon fondo. Fine tune your climbing legs, riding legs, hot tub legs, wine legs and the best of all chatting legs. Cycle with the best legs around: our National Coaching Certified Program (NCCP) WOWride Domestiques.  We will also taste wine, laugh and have a break from the "city". Why not? After all, it's all about loving your legs…
The Camp cost of  $ 675 members, $775 non members includes:
Scout the Penticton fondo course with members of the Penticton Fondo team.
Rides supported by our WOWride NCCP Level 1 Domestiques.
3 group rides: Friday, Saturday, and Sunday. Distances 60-120 km per day pending your leg power.
10% off Penticton Fondo entry
Breakfast packages for your room for Friday, Saturday and Sunday
Thursday reception
Friday and Saturday lunches
Friday night dinner & wine
Saturday evening wine paired dinner at a local winery
Sic Hershal SWAG
Dynamic conversations with fab women!
NEW THIS YEAR: YOU BOOK YOUR ACCOMMODATION SEPARATELY: You can fit as many women as you want in a room! We have accessed preferred pricing for you for this weekend. Please contact the Watermark Beach Resort in Osoyoos 1-888-755-3480 Ask for Raj or email [email protected].  Mention WOWride Love Your Legs Camp and pick from a 2 bedroom Lakeview suite $314, 1 bedroom suite city $269, one bedroom $224, or 2 bedroom city view $280.
Cancellation Policy: Camp refund less $75 fee before April 29th, 50% refund after April 29th. Hotel cancellation policy is 7 days prior to your stay.
Need a roomie? Let us know [email protected] Click below to sign up by April 22nd.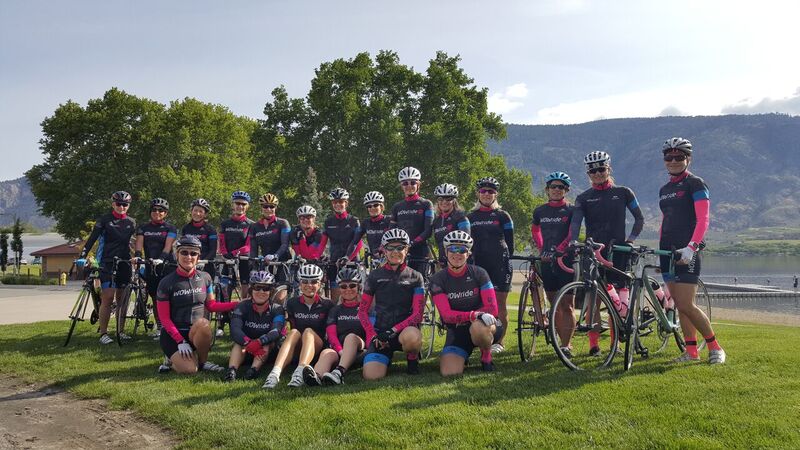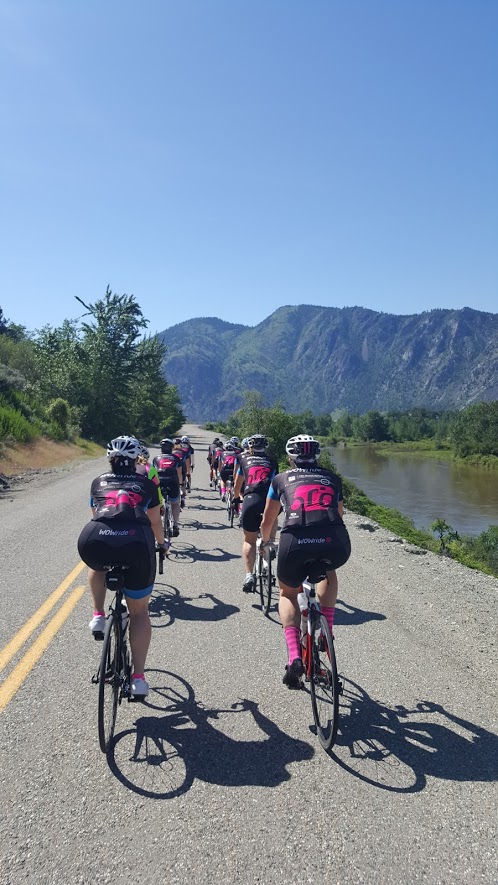 EMBRACE THE RACE POWERED BY 8 WEST CLINIC
January 29, March 4 &11, 2020
Want to try racing, but not sure how to start? Get ready for the Spring Series this March, April, & May! Everything you want to know about racing will be covered at the trade show and clinics: when the races are, what insurance you need, racing strategies, how to stay in the pack, when to break away and more!
Cost: $60 includes
TRADE SHOW Wednesday January 29th 6-8pm at 8 West Clinic. Exhibitors: Cycling BC, Escape Velocity, Bicicletta, coaches, Yanamotionlab, West 4thphysio.
March 4 & 11 at 6pm. Two group coaching sessions with professional race coaches.
Coaches will also be at Spring Series sessions to guide you at the start line.
What is not included: Cycling BC Membership, Spring series race fees, your mojo.
Master your Mountain Bike Clinic powered by 8 West Clinic
POSTPONED UNTIL 2021 DUE TO COVID 19
Time to dust off the mountain bike and garner some new skills or refresh some old ones. This 2-day weekend getaway at beautiful Bear Mountain (National Cycle Cross host in 2020) will set you up for some summertime fun on the fat tires (fatter than your road bike). Beginners, Intermediate and Advanced riders wanted to connect like-minded women to get #strongertogether on a mountain bike. Groups will be divided based on skill, ability and fitness. There is something for everyone: Here is what the weekend looks like.
Friday: Grab a Ferry and join us in "Jacks" Pub. Meet your fellow riders and coaches , Adam Walker, one of BC's provincial coaches for our high performance MTB team and his PMBIA Certified Coaches at Cycling Co.
Saturday: Morning divide into your groups, ride and learn: body Position, mobility on bike, flow, pumping, front & rear wheel lift, bunny hop,pump track skills.
Lunch & Learn: Trailside repairs or Suspension Setup clinic with lunch. Afternoon fun trail ride to practice what you have learnt.
Evening: Mountain bike meets Bella at Bella's restaurant. This special experience is all the talk.
Sunday: Morning: skills session and trail ride focused on cornering , low speed/tight turns/steering, ratcheting, high speed angulation and rotation, rock rolls, trail gaps, jumping (optional)
Lunch: Wraps to go then options of self guided trail ride, spa, depart for ferry
Cost: $ 500.00 for WOWride members , Non-WOWride Members $575.00. Includes:
All coaching (6:1 ratio)
Maintenance clinics Saturday
Lunches Saturday & Sunday
Sat. night dinner and wine at Bella's
Not included: Cycling BC membership (must be a member of Cycling BC) for insurance purposes, Breakfast, (small kitchenette in rooms), Friday Pub night, ferry, accommodations.
Cancellation Policy: 75% return if cancel 7 days out. Before 7 days out 100% minus a service fee of $75.
The Westin Bear Mountain Resort & Spa is stunning ( Willa and Deb give it a 10/10!) and has a special rate of $175.00 Standard Queen (2 queen beds) or $225.00 king suite (1 king plus pullout and kitchen) for all camp participants. Both are subject to $25 resort fee per night plus taxes. Please contact [email protected] to book your reservations
Don't have a bike and want to rent, looking for someone to share a room with or car pool to the Ferry? We will help you out. Contact is at [email protected]. After all, it's all about #strongertogether.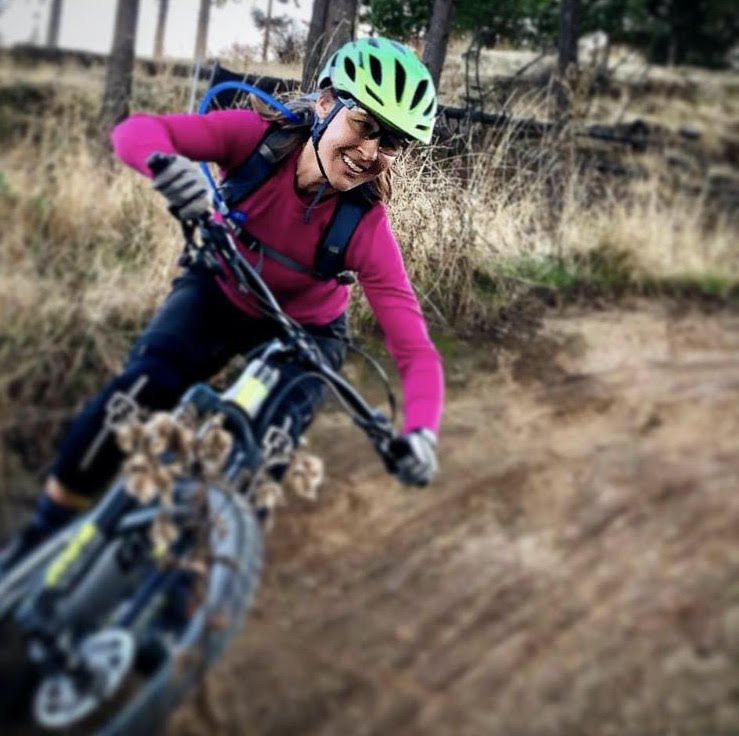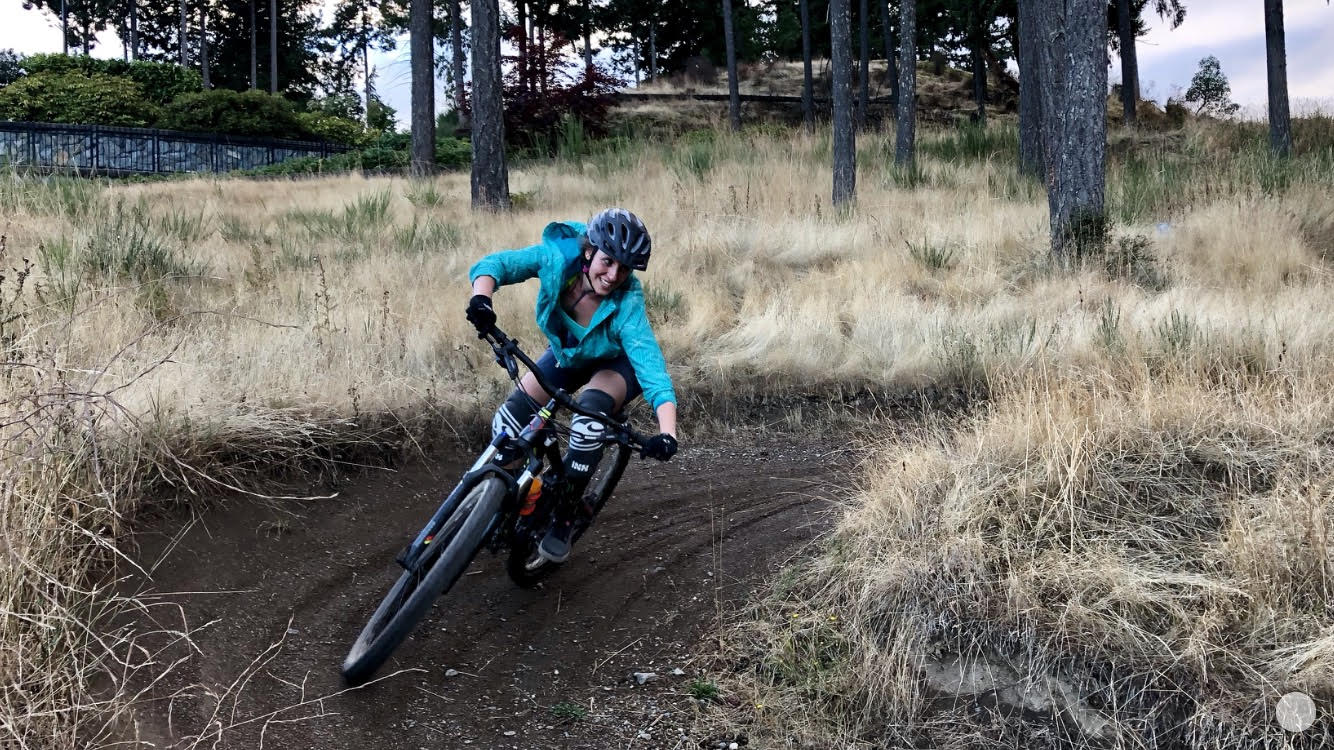 Master Your Cyclo cross clinic
August 12 & 19th, 2020
Want to try cycle cross but not sure how? Join us and learn for professional cycle cross coaches how to start, corner, carry your bike, descend, pass, pace, and much more!
Cost: $40 WOWride members, $50 non WOWride members
West side location : 6pm-7:20 pm
FREE Clinics for Members Only
Member Safety Day
Sunday June 28, 2020
8:30 – 10:30 am
Meet at 49th Parallel
This Sunday's ride will be all about riding safely. We'll start with a pre-ride safety chat and then learn as we ride. See our calendar for the route.
Post ride we'll debrief with questions, chat and coffee.
Injury Prevention Clinic
WEDNESDAY April 15,, 2020
7pm – 8:30 pm
West 4th Physiotherapy – Suite 216 – 2211 West 4th Avenue (above Whole Foods) via ZOOM
Planning to clock a few miles on your bike this summer? Stay INJURY Free for the season and beyond. Please come join us at West 4th Physio for a very informative Injury Prevention presentation by 25+ year certified physiotherapist, level two bike fitter and WOWride Domestique Jennifer MacPherson.
Basic Bike Maintenance
POSTPONED DUe TO COVID -19
6:30pm – 7:30 pm
Location: La Bicicletta 233 West Broadway
Learn basic bike maintenance skills that can keep you and your bike running smoothly. Save on repair costs, be more efficient and even faster by keeping your bike in tip top form. Learn from the friendly and knowledgeable experts.