"Master your Mojo" Skills Clinics
2022 Dates TBD
Rollout is 6:00 pm. Location – each week will meet on West side of Vancouver
Jump start your cycling season with our clinics, designed to help you refine and improve your cycling skills and gain confidence in group riding situations. This is a great chance to meet and ride with other like-minded, dynamic women and accelerate your learning curve to get you to that next step in your cycling ability. Learn from our WOWride domestiques who have all completed Let's Ride and NCCP Rider Leader training, CPR and Standard First Aid.
If your goal this year is to gain confidence on your bike, pick it up a notch or ride a few fondos these clinics are for you. All clinics are open to members and non-members.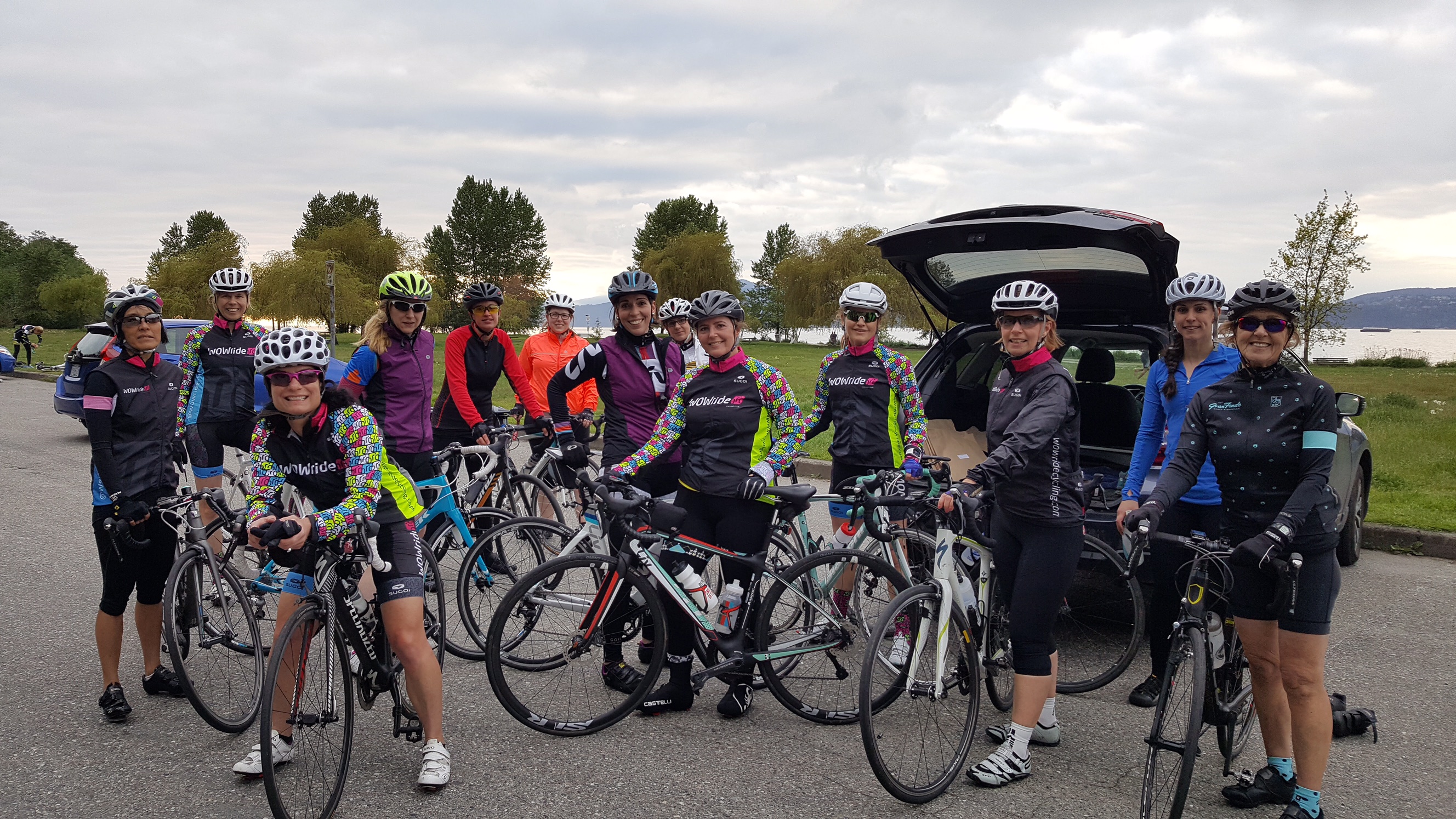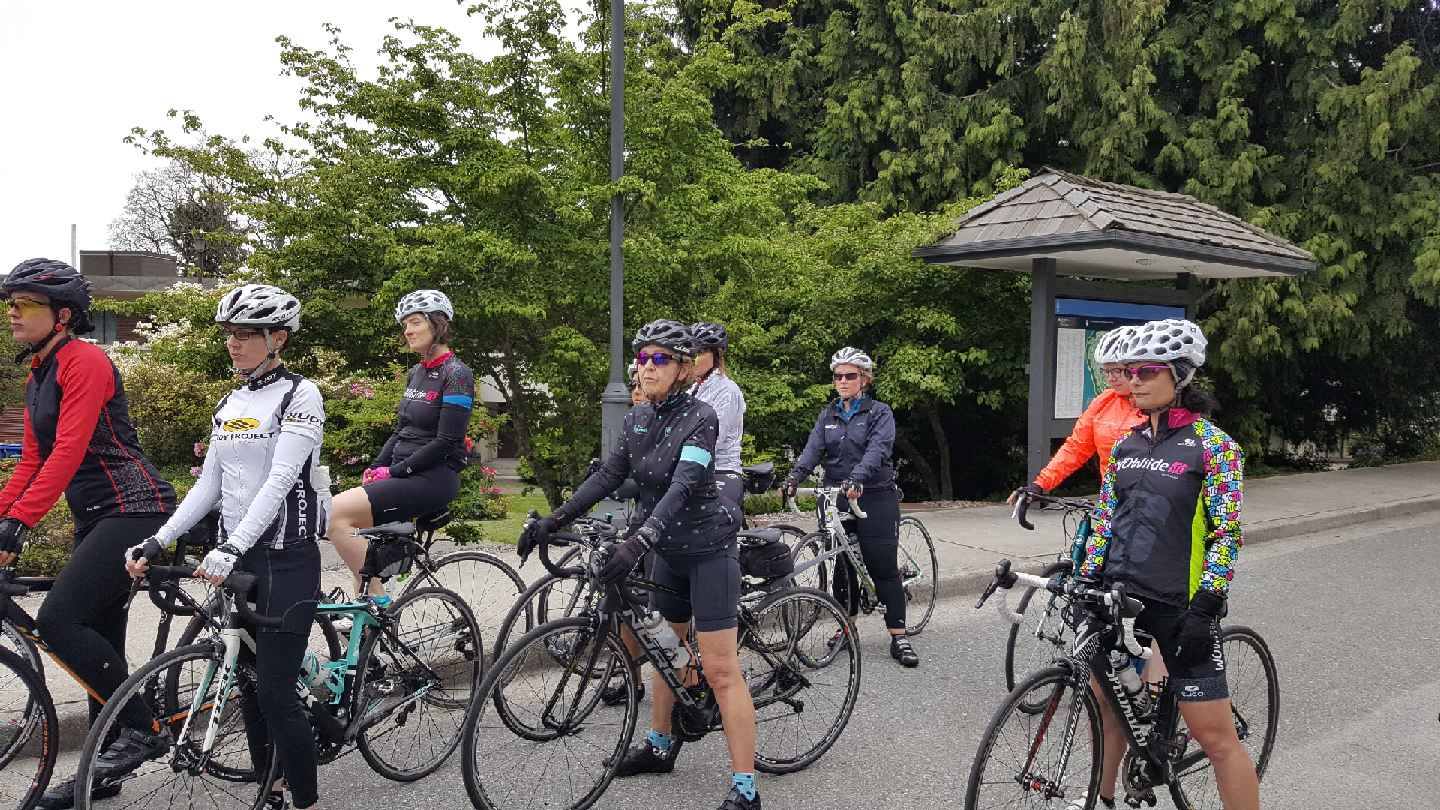 Session 1: Bike Handling & Pace lines
We may start the session on grass (weather dependant) so you can get comfortable controlling your bike while riding closely with others. You will gain confidence and trust while learning techniques to ride safer and efficiently in group situations. Includes:  Clipping in and out, riding with one hand, riding in a straight line, braking and emergency stopping, gear sifting, riding slowly, skidding or falling, and…. pace line techniques such as single, double and rotating pace lines, hand signalling and communication, closing the gap, soft pedalling, "braking" techniques and other micro adjustments to improve your riding efficiency. 
Session 2: Climbing, Descending and Cornering
Are hills your mental nemesis? Learn to bite them back and climb with ease with proper form, technique, breathing and other climbing strategies. And what goes up must come down. Improve your confidence, balance and efficiency while enjoying those long, winding descends. You'll also learn how to enter and ride through corners efficiently, when to brake and gear and many more cornering strategies.
Cost $90 for 2 sessions
Cancellation Policy: all clinics are non refundable.
"Love Your Legs" Cycling Getaway
2022 Dates TBD
Come join WOWride Cycling Club for "Love Your Legs" cycling camp in Osoyoos. This women's riding camp is for riders who want to use their legs to the fullest and scout out and strategize for the Penticon fondo. Fine tune your climbing legs, riding legs, hot tub legs, wine legs and the best of all chatting legs. Cycle with the best legs around: our National Coaching Certified Program (NCCP) WOWride Domestiques.  We will also taste wine, laugh and have a break from the "city". Why not? After all, it's all about loving your legs…
The Camp cost of  $800 for members only includes:
Rides supported by our WOWride NCCP Level 1 Domestiques.
3 group rides: Friday, Saturday, and Sunday. Distances 60-120 km per day pending your leg power.
Breakfast packages for your room for Friday, Saturday and Sunday
Thursday reception
Friday and Saturday lunches
Friday night dinner & wine
Saturday evening wine paired dinner at a local winery
Sic SWAG
Dynamic conversations with fab women!
BOOK YOUR ACCOMMODATION SEPARATELY: We have accessed preferred pricing for you at the Watermark Beach.  Pick from a 2 bedroom Lakeview suite, 1 bedroom suite city , one bedroom , or 2 bedroom city view, subject to availability. Need a roomie? Let us know [email protected]
COVID PROTOCOLS: Due to Covid, we are limited this camp to 10 participants plus two ride leaders(Deb & Willa as your hosts) to keep groups to 6. We will proceed and perhaps expand the size of the camp only if permitted but the Provincial Health Officer. Please email us if you are interested in attending and if we are able to proceed, we will contact you to confirm your participation and take payment.
Email us here if you want to attend and be put on the waitlist. [email protected]
Cancellation Policy if we are able to proceed: Camp refund less $75 fee before April 29th, 50% refund after April 29th. Hotel cancellation policy is 7 days prior to your stay.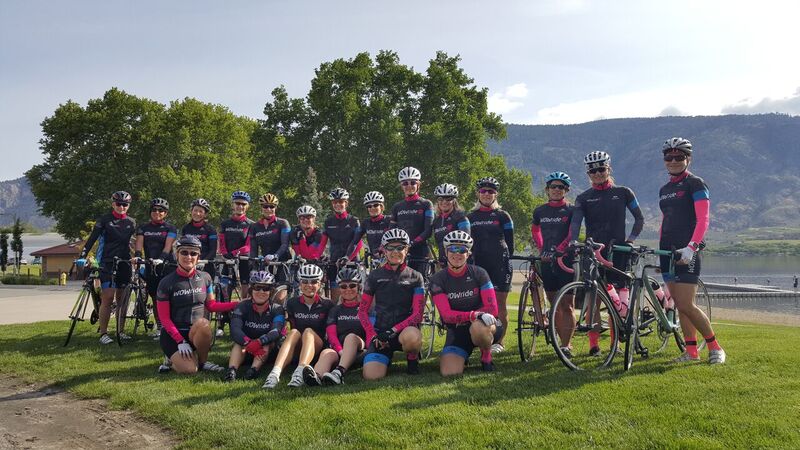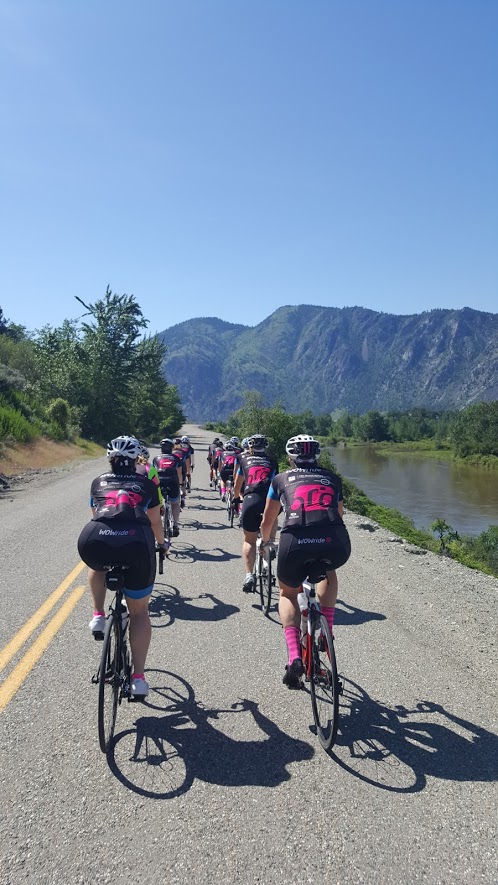 FREE Clinics for Members Only
Member Safety Day
Sunday  June 5th , 2022
8:30 – 10:30 am
Meet at the Maritime Museum
This Sunday's ride will be all about riding safely. We'll start with a pre-ride safety chat and then learn as we ride. See our calendar for the route.
Strength Training Clinic
Strength Training clinic – date  TBD
7pm – 8:30 pm
via ZOOM West 4th Physiotherapy – Suite 216 – 2211 West 4th Avenue (above Whole Foods) via ZOOM
Planning to clock a few miles on your bike this summer? Be STRONG  for the season and beyond. Please come join us at via ZOOM for a very informative presentation by Jen MacPherson, a level two bike fitter, WOWride Domestique and 25+ year certified physiotherapist with our incredible sponsor, WEST 4TH  PYSIOTHERAPY. 
Basic Bike Maintenance
Date TBD
6:30pm – 7:30 pm
Learn basic bike maintenance skills that can keep you and your bike running smoothly. Save on repair costs, be more efficient and even faster by keeping your bike in tip top form. Learn from the friendly and knowledgeable experts.