WOWride Cycling Club aims to connect like-minded dynamic female cyclists to ride strongly together in a fun, energetic, safe environment.
Whether you're a seasoned fondo and charity rider, an indoor spin cyclist looking to take it outside, or you just want to get out and ride, we would love to ride with you.
To make sure everyone is having FUN and riding together, you need to be able to:
– Ride at a steady pace at a comfortable distance behind another rider
– Ride straight with balanced control while fueling and communicating
– Ride clipped in at a minimum average speed of 23 km/h for a minimum of 50km ride
Your WOWride Cycling Club membership (annual fee $210) includes:
Fellow riders, We are totally excited to get our season started as soon as the government and Cycling BC says we are good to go. Keep well and we will see you soon. Please come back to our site May 1st for an update on the season.
UPDATED Fashion forward technical SUGOi WOWride jersey for all members
Weekly group rides April –September lead by our Let's Ride (formerly NCCP Level 1) & Standard First Aid certified cycling coaches, a.k.a., our Domestiques. Our rides have mainly West Side starting points with many North shore meeting points.
Destination rides 
Access to WOWride leaders for local fondos
Launch Party with fabulous food, wine, and laughs
WOWride's "Wined" Up Party
Master your Mojo, Embrace the Race, & Master your Mountain Bike clinics (additional cost) lead by professional coaches
"Love Your Legs" Cycling Camp in Osoyoos to cycle, sip, dip & down-dog (additional cost for getaway, but giggles included)
Three complimentary twisted clinics: bike maintenance, safety day,  West 4th Physio's injury prevention..all hosted with a dash of fun at no additional charge
Pop up surprise events and fundraisers organized by women for women
Discounts on stuff we love related to road riding at Speed Theory, La Bicicletta, Obsession Bikes, Steed Cycles, Ladysport, Sugoi, and  Sanctuary Cafe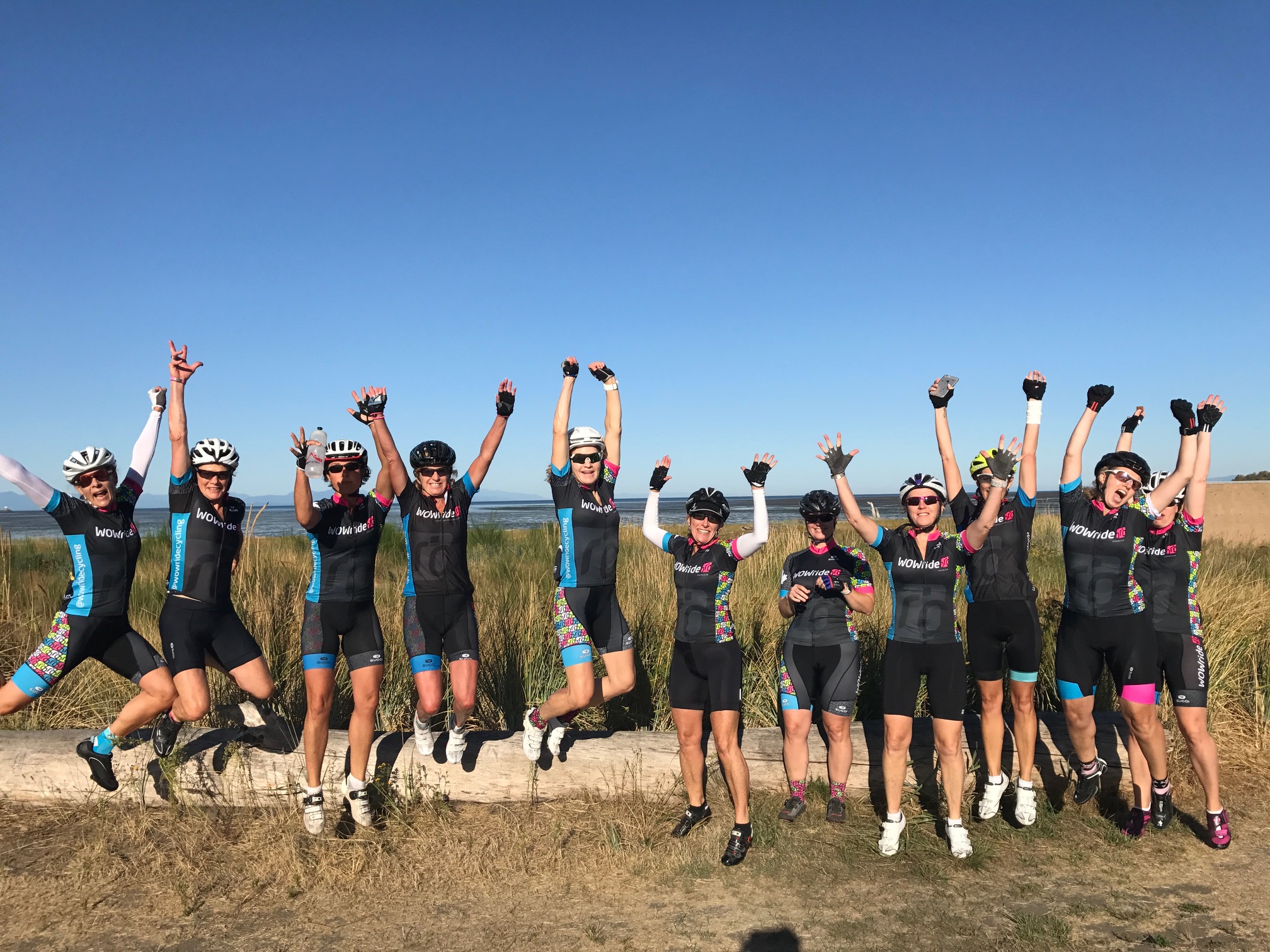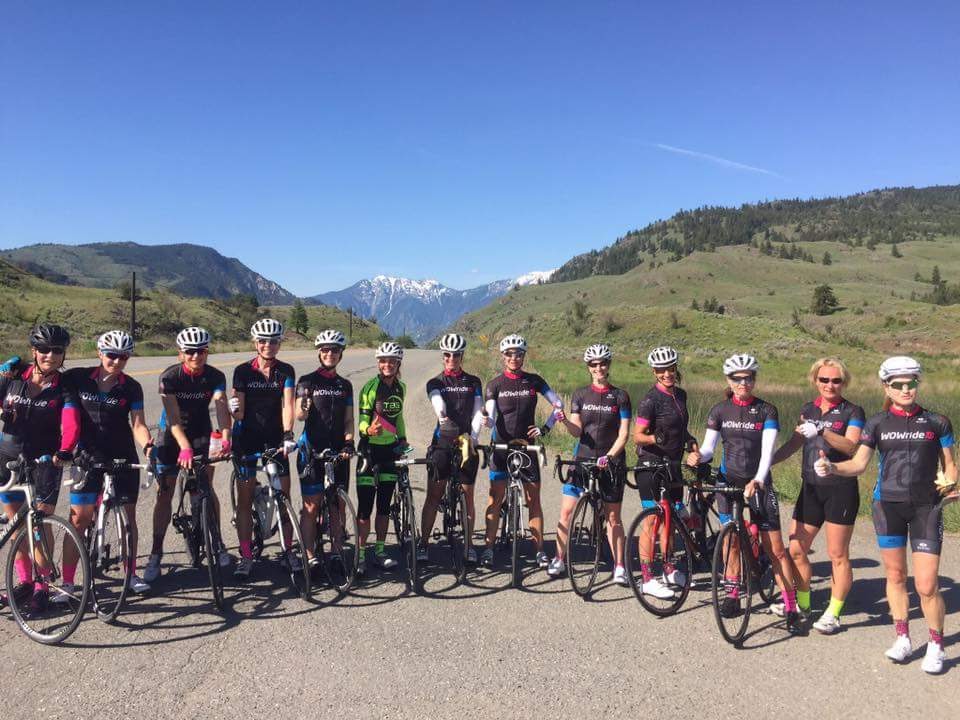 Weather & Drop-In Policies
Wet weather policy: Rides will be cancelled if it is significantly raining one hour before our scheduled start. Check our website calendar and facebook page for updates Drop-In Policy: You are usually welcome to drop-in on the 1st scheduled Tuesday OR Sunday ride of APRIL or MAY ONLY. BUT YOU NEED TO BE INSURED. UPDATE:  NO DROP INS THIS SEASON DUE TO COVID 19.  
Already a member of Cycling BC or UCI license?
If you hold a Cycling BC license (including a BC Citizen license) and wish to drop-in, then you are already properly covered and you may attend ONE of our club rides.
Not a member of Cycling BC or any other UCI sanctioned organization?
No problem, you will just need to sign Part 1 of the Cycling BC CBC Membership-waiver, and you can join us for a ride.
In order to become a member or renew your membership you will need a Cycling BC License.